Another year… Well, another year filled with photography tours and workshops around Asia. I have the chance to be working with the coolest photographers based in Asia, which made my year much more fun but also helped me improve my own photography. I believe that 2018 was another gap year for me and for my photography. And this is what it should be, as photographers we have to evolve, trying new things. Once again this year I spent most of my time in central Vietnam, around Hoi An, running the dynamic 3 and 5-day photography tours. I also went and explore the Mekong Delta in the South. In September I headed to North Vietnam to run my tours over there, before heading back to Iran. It was then followed by Sri Lanka, Bangladesh and India.
This is a selection of some of my favourite images taken over the year 2018.
March started with another 3-day photography tour in central Vietnam that mister Quinn Ryan Mattingly ran with me. By the way, Quinn is now a happy father, congrats to him and his beautiful wife!
In April I headed down to the Mekong Delta to explore the area, with the idea to build a new photography tour. Apparently, it wasn't the best time of the year to visit, and I will make sure to be back in winter when it is supposed to be the most beautiful. Though I had a great time discovering the area, I am still not convinced that I can build a strong photography tour there. I guess I will need to go back!
Back in Hoi An, back on the central Vietnam photography tours! It is always a pleasure to go back to these special locations that I am keeping "secret" for these special photo tours. We were lucky enough to have great weather (almost) all the way.
Now, I was lucky enough to have Dylan Goldby and Andy Faulk join me to run some of the brand new 5-day photo tours I had created. Not only these guys are fun but they are real pros in the way they approach photography. May and June have been a rollercoaster of fun, learning and great photography thanks to these guys. I am super excited to have them come back TOGETHER for another 5-day tour in June 2019! We will be visiting some very special areas once again.
In 2018 we have also been running several advanced sunrise photography tours with Hoi An Photo Tour and Workshop. I am falling in love more and more with this location given the awesome photography opportunities it offers! Also, I have to say here that my year would never have been so good if I didn't have Frederik Wissink to work with me. Having a great and fun photographer living in Hoi An and working with me has revolutionized my life! Thanks, Fred, I love you!
Now, after an incredible summer catching countless sunrises and sunsets, September was coming. And as it is the case every year, it is time to head up North, catching the rice harvest in the mountains! This year was particularly exciting as we managed to find the best locations at the best time of the day to capture people picking up tea leaves. This is my new favourite valley in North Vietnam, and I can't wait to go back there in 2019!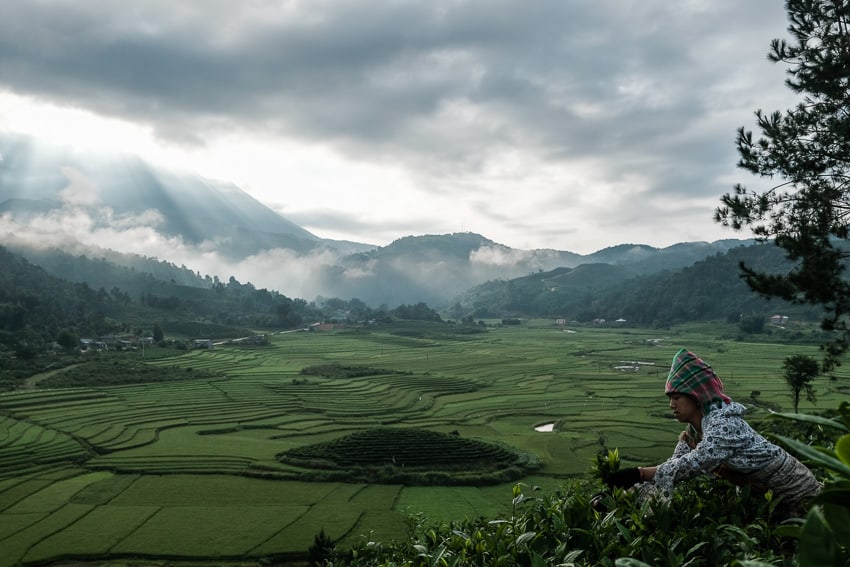 This tour in the North was followed by the first edition of my "unexplored North Vietnam" tour, taking us to the regions of Ninh Binh and Nam Dinh. I particularly enjoyed all the fishing activity on the coast of Nam Dinh!
It was time to leave Vietnam, and head out to the most photogenic countries in Asia! My first stop was Iran, where I was leading another photography tour. We have an excellent time travelling through the country, meeting the people and eating the best food! The desert camping nights were just to die for, and so were the sunsets!
After Iran, came Sri Lanka, where Lee Starnes joined the team as a photography tour leader with me. Another superb group, taking photos in super locations, enjoying what should be described as "too much food" but wasn't really. Sri Lanka is very chilled and in my opinion an easy tour when it's about people photography. Another super experience in the tea plantations, where we managed to be at the right place at the right time in a bit of a bold move!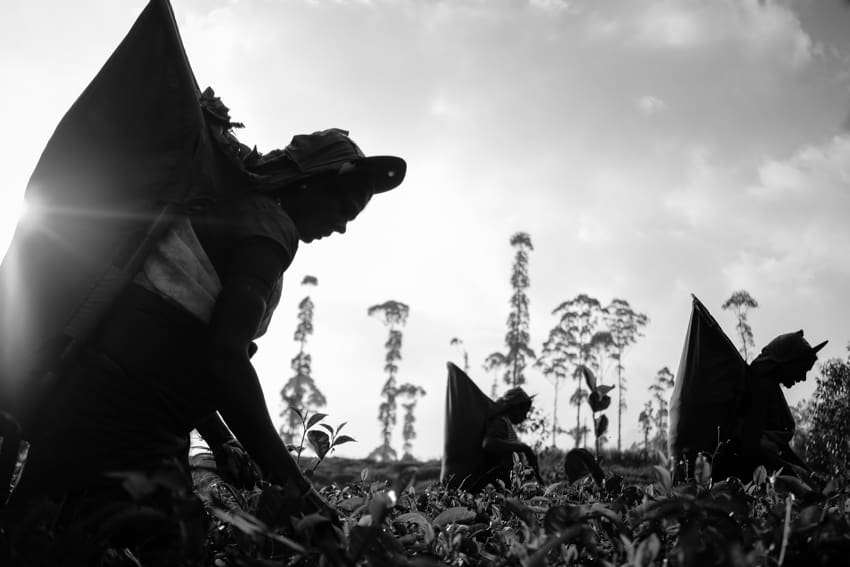 In November I then headed to Bangladesh, which, to be honest with you, remains my favourite country to travel to and photograph. The people are just so friendly and the photo opportunities are present in every street corner. And the food…. don't get me started!
We had a fantastic time once again, and the itinerary is now perfect the way it is! Is it normal that I am already thinking about going back? One of my favourite moments in Bangladesh this year was crashing a local cricket game along the Brahmaputra river, and managing to capture the winning shot!
Yes, my photography has evolved but I am still in love with silhouettes 🙂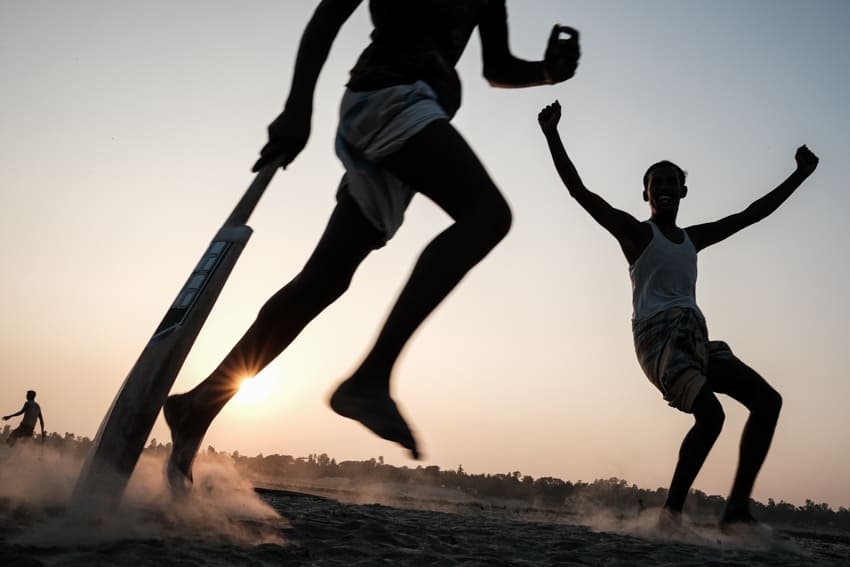 It was time to travel to India to run my first photography tour there, between Kolkata and Varanasi. The workshops were mostly focusing on street photography, and I was trying to push my students harder than usual, taking them out of their comfort zone. This resulted, of course, in myself pushing me out of my comfort zone and trying new things, like using my little Fuji flash in the streets.
Overall, and the reason why I say I believe my photography has changed, is the very strong influence I receive from the street photographers around me. Yes, Drew Hopper will tell me he was right all along! Putting my photography towards the streets has helped me develop new skills, and helped my storytelling. I do not think I will ever call myself a street photographer, as I am way too much in love with the travel, but it is definitely having a great impact on me.
At the very end of 2018, I also came up with a brand new website for Hoi An Photo Tour and Workshop. Did you know that you can now join us for all kinds of photography tours and workshops around Hoi An? From the usual travel to street, food, smartphone and even wildlife photography!
I will start focusing my personal work on environmental issues for 2019, as I finally need to do something with all these images I take. More on that later on…
Bonus for 2018! 
One of the best moment was of course given to us by the generous Kevern. While photographing fishermen over a lagoon of central Vietnam at 5 am, he lost his balance on the rocks and gave us the best spectacle! Might have been the beers from the previous night's dinner…