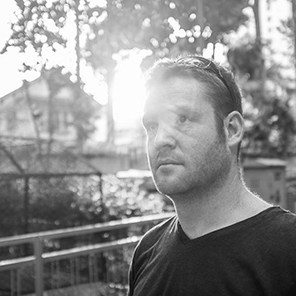 Quinn Ryan Mattingly (b. 1979, USA) is a freelance photographer and videographer based in Vietnam for more than a decade. Having first moved abroad after university graduation, a year in Europe led him to change continents, first landing in South Korea in 2005. This would begin Quinn's love affair with Asia, and travel in general, and spark his interest in photography, uncovering a passion and even talent for documenting life and telling the stories of those he encountered.
He accepted the invitation of a friend to visit Vietnam in 2006, an email that would alter the course of his life, immediately falling in love with the country and the lifestyle, and since, the country has not been able to let him go, or perhaps this in reverse.
Knowing photography was the path he wanted to follow, several opportunities with local publications helped his career blossom quickly, and he's never looked back. With a humanitarian eye and in-depth knowledge of the country's culture, Quinn is able to create genuine and powerful visuals that support his client's projects and stories. By taking daily life as a subject on travels and assignments, he looks for moments and images that see through to the core of people and places, trying to capture a record of them as he sees it, in a visual language understood by inhabitants of all cultures. His personal work focuses on long-term photojournalistic projects, telling the stories of the less than fortunate residents of Vietnam and the South East Asia region, while his professional work is split between editorial and commercial assignments and commissions for many various local and international clients such as The New York Times, The Washington Post, World Health Organization, The Global Fund, and Samsung, among many others.
When he's not on assignment or otherwise on the road, Quinn also runs photography tours and workshops in Ho Chi Minh City via Saigon School of Imaging, and partners with Pics of Asia on a few tours each year including Central Vietnam and Myanmar.
Quinn is represented by Noi Pictures.
You can find Quinn's work on his website, Facebook page, and Instagram.