Here I am, sitting in my hotel room in Hanoi and already missing the mountains of the North. What another spectacular photography tour we have just ended, filled with great photos, lots of fun time and local food!
Even though we were a little worried about catching the end tail of the typhoon which hammered South China right when our tour started, we managed to enjoy a wonderful weather through the tour, except for a day of drizzle, which we used as a photo reviewing time.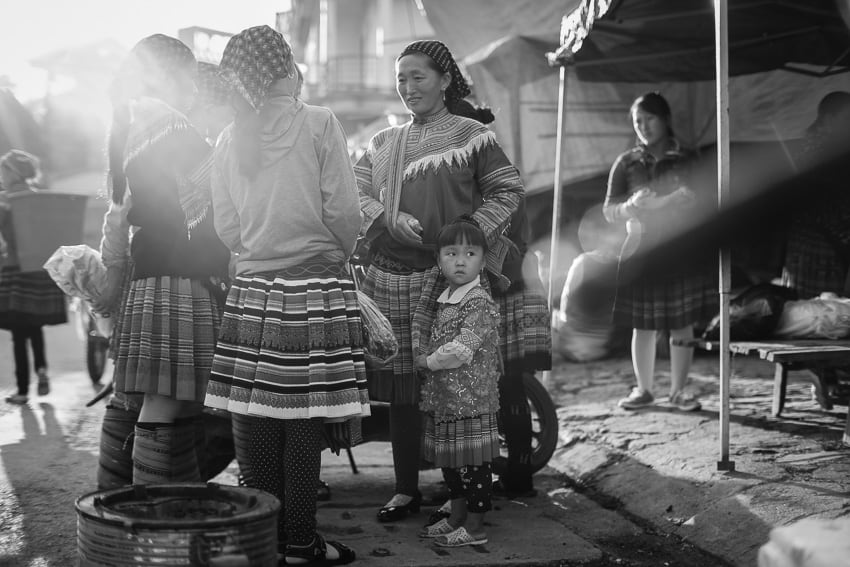 After starting in Bac Ha and its Sunday market, we headed to the remote area of Y Ty, where we didn't meet any other foreigner for the next 3 days. The valleys around were filled with groups of people harvesting rice, which is still done in the very old fashion way due to the remoteness of the locations. It really makes for great photo opportunities and remains one of my favourite locations to travel and take photos.
Our timing was impeccable, and not only did we witness plenty of people harvesting the rice, but we also managed to be in the tea plantations at its busiest time. I had personally never had such good opportunities to capture the Tai people picking up tea leaves in such good conditions, due to a fine-tuned itinerary that I have been working on for 5 years.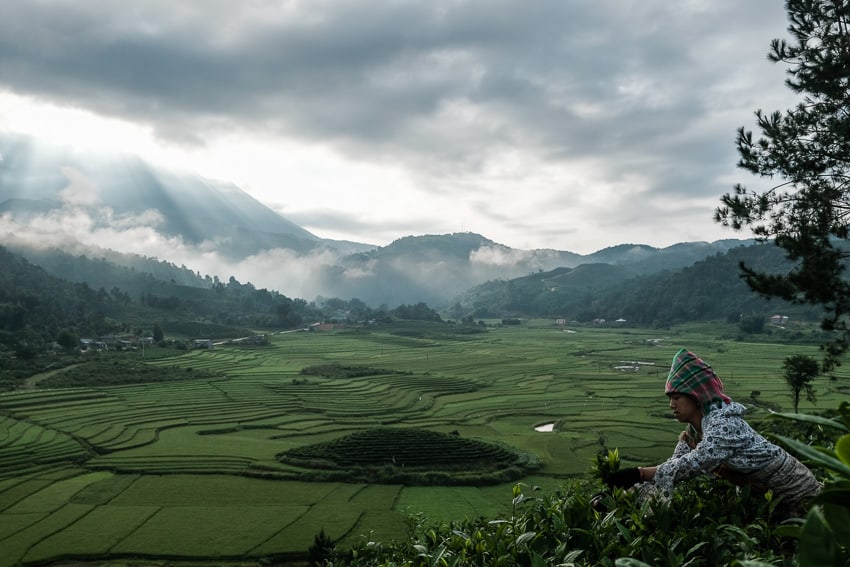 This photography tour was a perfect mix of landscapes and people photography, including some great opportunities to meet up the locals and get some close-up portraits.
I believe this is one of the best photography tours in North Vietnam I have ever run, and the itinerary is now at its best for 2019!