Exploring the land that time forgot
After ten years of exploration, I consider myself something of an expert on the Central Vietnam coastline. Which is a region of amazing natural beauty and limitless photo opportunities.
However, the area north of Hue and towards Hanoi has remained a bit of a mystery to me. Sure, I've passed by the north-central coastline many times… but I've never really put on my explorer's hat and gotten myself deliberately lost.
Last week I remedied this. I had a feeling that I'd like to build a new tour centred around Phong Nha and I wanted to check the area out. So I went deep off the beaten track – and after the fun I had, I thought I'd share my findings with you!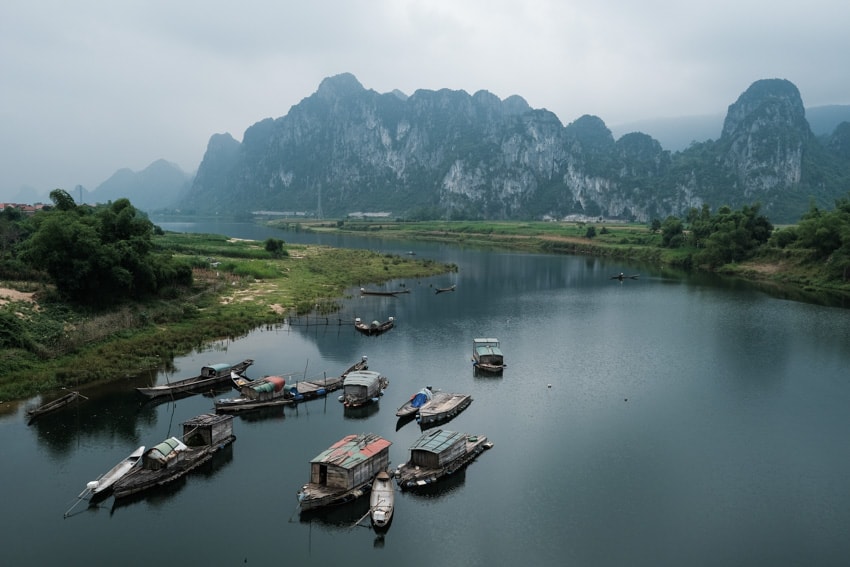 Why build a photo tour in Phong Nha?
Well, because the north-central coast is one of the least-visited regions in Vietnam, with almost no tourist attractions to speak of – apart from the amazing Phong Nha-Ke Bang National Park. This protected region is rightly famous for its giant, world-record-breaking cave systems. And it's a true wonder of the world.
So I want to show people just how wonderful this place is.
That's why I've decided to launch a new tour, centred around Phong Nha, next year. Retracing my footsteps during my time there, I invite you guys to come and discover this little-visited area, including some totally anonymous fishing villages, with me. And of course, to engage in some stunning people and landscape photography while we're at it.
What could be better than that?!
So read on for a full breakdown of this exciting tour…
Our starting point: The ancient city of Hue
Boasting a brand new international airport, amazing cuisine and rich history, it only makes sense for us to start a tour of the north-central coast in Hue.
I've been exploring Hue and its hinterland for many years now, in our 5-Day Central Vietnam Photography Tour. And arriving in this ancient city always feels a little like coming home. It's beautiful, relaxed, authentic and vibrant all at the same time.
(And don't even get me started on the food in Hue, or else this post will never end…) 😉
Day 1: Lagoons and Portraits
On our first morning in Hue, we'll set off before dawn to capture the sunrise over the stunning Tam Giang lagoon. FYI: Sunrise here never disappoints!
In the early morning, we'll play with landscapes, reflections and long exposures before quickly evolving to people photography. Later, the quiet lagoon becomes a bustle of activity as the fishermen and women return home after a night on the water.
Simply put, this is a perfect location to blend landscape and people photography together.
After a well-earned coffee and much-needed breakfast, we'll visit one of my absolute favourite locations to run a portrait photography workshop. Get ready to be put squarely out of your comfort zone, to get close to your subjects, to interact with them and to learn their stories.
This place is what travel photography is all about!
After lunch and a chance to freshen up back at the hotel, we'll head out again – this time venturing into the beautiful countryside around Hue. In the soft afternoon light, we'll explore rice paddies, rivers and villages. A gentle end to our first day.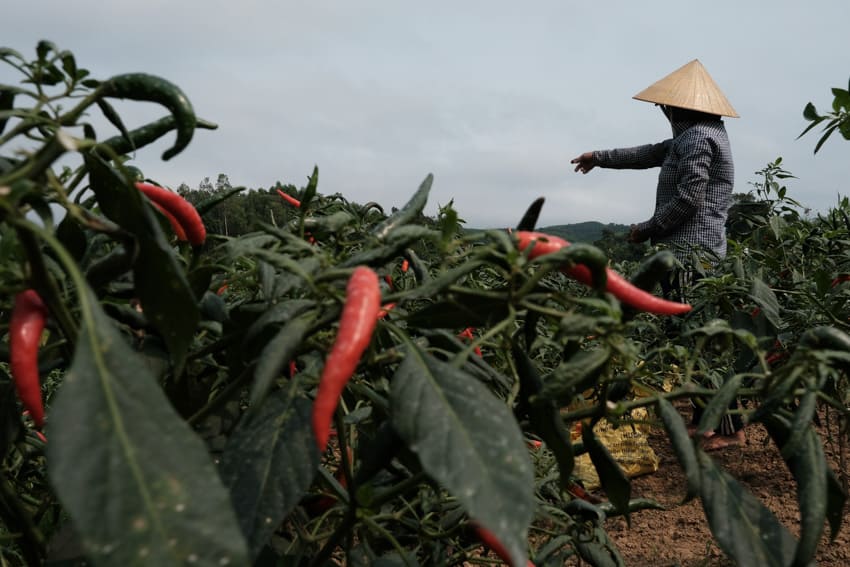 Day 2 & 3: Timeless valleys and rivers
Bright and early on the second morning, we'll have our first photo review session – looking at our shots from the previous day and identifying areas to work on and improve.
Next, after an early lunch, we'll hit the road and head northeast to Phong Nha (just over 3 hours away). After getting our bearings, we'll set off again to capture the sunset on the beautiful Son River. A great way to get a true sense of the place!
Day 3 is all about exploration and discovery. During my wanders last week, I found some pretty amazing locations… and a few valleys that wouldn't look out of place in The Land Before Time, or Jurassic Park. Minus the dinosaurs, thankfully.
So on Day 3, we'll walk through countryside villages, capture friendly farmers working in the fields and finish up by photographing the sunset over the winding rivers of Phong Nha National Park.
Day 4: A glimpse of central Vietnam coastal life
On our fourth day, we'll head back down to sea level – exploring a very remote and untouched fishing village. This place is simply stunning and home to one of the highest conical hats concentration I've ever seen. Which is saying something, I've seen a lot!
With a bustling fish market, spread along the riverside and the beach, this village is also home to plenty of ice factories, blacksmiths, boat shipyards… and, best of all, friendly people!
We'll spend most of the day in this fascinating little village before driving up the river to capture people in the fields and some scenic landscape vistas at sunset.
Day 5 & 6 & 7: Exploring majestic Phong Nha
Our final three days are spent exploring more of what Phong Nha has to offer during the day and relaxing in our amazing farmstay at night. It's here where we'll have our final photo review and critique. And maybe a sneaky beer… or eight!
On Day 8, maybe a little bleary-eyed, we'll part ways and you can say goodbye to Phong Nha. Unless…
Want extra time to visit Phong Nha-Ke Bang National Park?
While the tour officially ends on the evening of the sixth day, some of you might decide to stay and pay a visit to the Phong Nha cave system. After all, this cave system has given the region worldwide fame, so why not see what it has to offer?!
I honestly can't recommend this area enough. To hang out there for a few days after the tour. And to help you plan out your trip, I thought I'd include a little guide to the region below.
Enjoy!
Which caves should you visit?
Well, this all depends on your budget and your fitness levels. Some caves cost a lot, such as Han Son Doong – officially the largest cave in the world. Han Son Doong isn't cheap but it is guaranteed to take your breath away. So it could be well worth it.
Other caves, such as Hang En, Hang Va and Hang Tien, are a lot cheaper to visit than Han Son Doong. And don't worry – they're still fairly sizeable, enough to impress your average cave enthusiast!
Phong Nha Cave Tours – what company to choose?
There are more and more companies sprouting up to lead tours of the Phong Nha caves. So you might be spoilt for choice. But two of the most reputable, both of which I've heard good reports about, are Oxalis and Jungle Boss. And if you have your heart set on Han Son Doong, you'll have to go with Oxalis, anyway. Why? Well, because they currently have a monopoly on it – hence the eye-watering price.
Many of the smaller caves you can visit on your own – just get a map from your homestay and go wandering. (Although please don't blame me if you get lost!)
Where to stay in Phong Nha?
Son Trach, also known as Phong Nha town, has an array of guesthouses and hotels to meet all budgets. But if you want something a little more local, then the countryside just out of town is dotted with farmstays and homestays. You can stay there with local families in a very rural setting, enjoying amazing hospitality and mouth-watering local food.
How to book our Hue & Phong Nha Tour?
That's easy. Head to the tour page on the website to see more images of Hue and Phong Nha, and feel free to get in touch with any questions you might have.
Prepare to journey into the unknown!
Join me on this adventure into a rarely visited part of Vietnam, take some amazing landscape and people photographs and top it off with a few days in one of the world's most impressive cave systems.
Trust me, you're going to love your time in and around Phong Nha – I know that I did! And I'm looking forward to sharing my next visit there with you. 🙂