Having this good-looking flash available with me after I bought my Xt3, I could not resist the call of trying something new. Travelling to Bangladesh and India once again this year, I decided to really push myself and my photography this time, in order to come home with different pictures. Today, I am also much more influenced by street photographers and feel the need to try new styles related to the genre. I know the beautiful work of Raghubir Singh, and I was also curious to see how it feels to "Bruce Gilden" people.
I put it on my Fujifilm Xt3 for the last few days of my trip to Bangladesh and started experimenting there. I had no idea what to do with it. First I had never used this flash before. Also, the times I usually use a flash are in a studio for fashion photography or on the dance floor during a wedding party. Even though the flash I use for weddings is a front flash, I tend to diffuse it or bounce it around.  This time, though, I was using a front "in your face" hard light flash, and my goal was to capture street scenes using both flash and natural light. Because I am lazy, I didn't want to spend time changing the flash settings in the menu, so I left it on TTL (automatic), only changing its power depending on the time of the day.
What I found after a week playing the flash is that it works better when the light is strong as a fill light only. Having the flash full power gives it a certain style for sure, that I enjoyed on the first couple of days. But it is absolutely not where I want to go with it.
I like beautiful and soft natural light so I quickly learned to use it more subtly, by reducing the power of the automatic mode.
The flash was used in a very soft way here to only fill some shadows in the foreground
The flash was used in a very bad way here, being way too harsh on my subject
As my trip to India was for a street photography workshop, I was obsessed with trying to have as many layers as possible in my frame. India is a great place for this kind of layering. With the flash, I realized that I could now use any foreground available, even places in the dark, as I have the option to brighten it with the flash. That changed the way I had to work the scene, and following good foregrounds became more of a priority.
What I also learned is that by getting used to shooting with the flash, and knowing at which power it is set, I started to understand at which distance I should place myself from my foreground to give it the desired amount of light. Because the flash wasn't always set at the right power, and as I didn't have the time to change it in the menu, I often had to readjust my compositions to have my foreground at the right distance from the flash.
One more thing that I realized while shooting with the flash, is that when layering people, and applying the light from the flash on our foreground, we greatly enhance that subject. Since it is now highlighted it feels weird when the focus is on the background. Normally, when layering planes of elements, we tend to focus on the background elements, making what is in the foreground a little soft (since we shoot with small apertures we have a longer depth of field). Now our foreground is at the centre of the scene, we can't afford to have it soft.
The flash also creates a great catch light that will reflect in your subject's eyes, a great way to give life to them.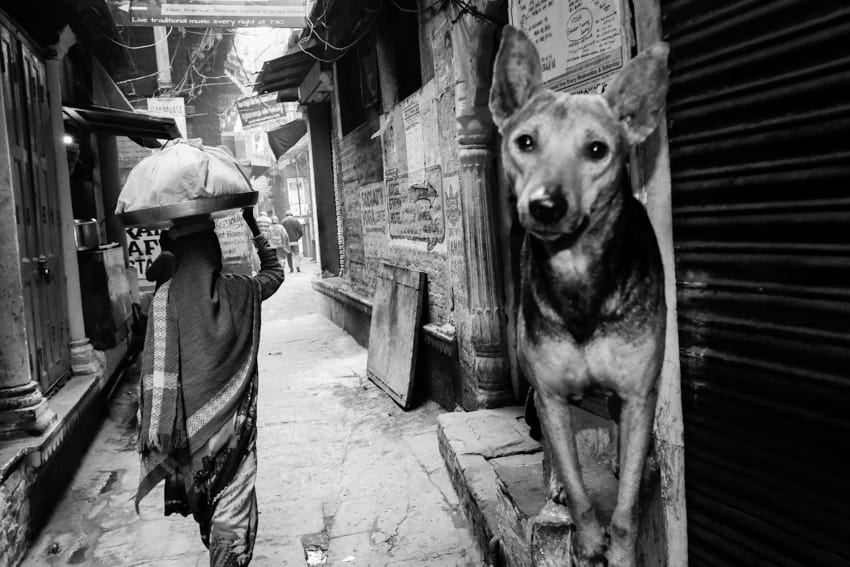 Funny thing is, you can also lit interiors which were dark before, like cars and rickshaws! That is the best part, a whole new world opens!
I have asked someone that I know from social media, whom I find captures very special moments with his flash in Bangladesh, and he was kind enough to share some useful tips with us. Meet Nayeem Jabaz.
Born In Chittagong, Nayeem works as a photographer for a local wedding photo studio called Wedlane. He is also one of the editor of Street Photography Bangladesh Magazine, which contributes a vital role in the development of street photography in this country.
"Working with the flash is easy. You can use the flash which is in your camera or you can buy an external flash. The problem with the in-camera flash is that you will have to wait for the flash to recharge after the first shot, which isn't the case for an external flash. I consider the flash on my Canon DLSR enough so this is what I use.
To get started I suggest you start shooting during the afternoon, or before the sunset.
The most important is for you to experiment with different lights. Also, playing with different shutter speeds will give you different results. When things are dark, for example, like after sunset, you can increase the flash power and reduce the shutter speed (1/8th is one of my favourite shutter speed to shoot with after sunset). I like to keep my aperture reasonably narrow, like at f5.6 and I keep a relatively low ISO between 100 and 400. When the light is much stronger, during the day, I will close my aperture to the maximum and bring my ISO to the lowest, and reduce the automatic power of the flash. If you set your flash to be too strong during the day it will highlight everything and your subject may lose interest.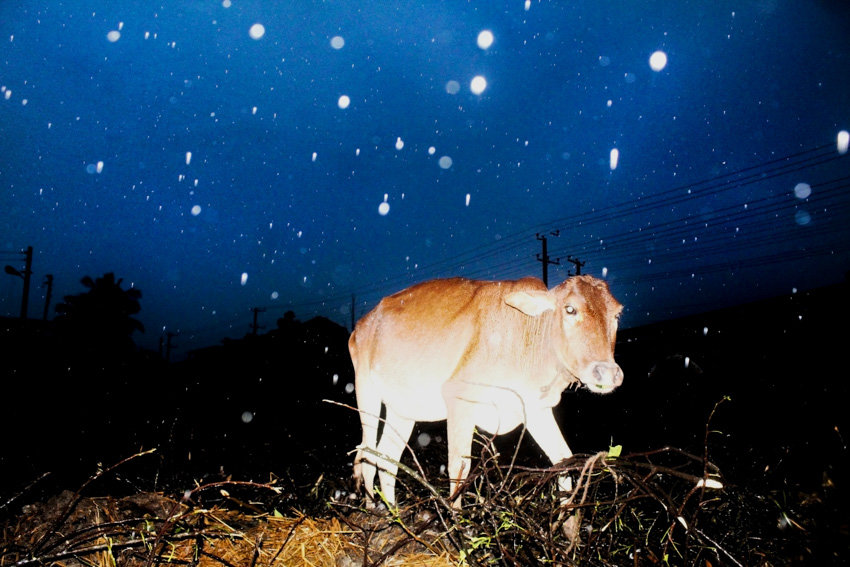 One more thing which is good to know is that the slower your shutter speed, the more the light from the flash will spread and bring more highlights to the image. Having a faster shutter speed will reduce the highlights in your image, which is particularly effective when shooting in the rain.
By the way, if you are looking at the different options available for a flash on your Fujifilm camera, here is a great article. 
Conclusion: It has been a fantastic experience and definitely put me out of my comfort zone. It is extremely refreshing to find a new thing to play with and see new levels of creativity, for someone like myself who often travels to the same locations. It makes you look at new things and waste no time on the things you have already photographed. As much as you improve your photography, you also see more of the place to travel to.