New Phong Nha National Park Photography Tour
Whether you have already joined one of my photography tours or workshops in Asia, or if you are new to Pics of Asia, this new Phong Nha photography tour will take us into the less visited area of Vietnam. And because Phong Nha Khe Bang is not all about Son Doong cave, I want to take you there to meet its wonderful people and sceneries.
This new 5-day photography tour in central Vietnam focuses on people and landscape photography. And as usual (you know me now!) we will be visiting THE BEST locations that we have been exploring in this area. 
Even though Phong Nha is very famous for its amazing caves, there is so much more than just caves in this beautiful region.
This is still a very authentic and untouched area. Besides the national park and the caves, most of the countryside here is very peaceful and explored by only very few tourists. It's perfect to discover life along the river, fields and rice paddies around local villages.
Another a one of a kind photography tour focusing on people
As usual, I want to take you to discover my favourite locations in Vietnam for people photography! This exciting new photography tour will take us from Hue city to Phong Nha National Park, and allow us to capture the best of this area. 
And because we are in Vietnam and there are a lot of human activities happening, the main focus of this photography tour and workshop is people photography.
There will be landscape photography opportunities around Hue and Phong Nha as well, which makes this tour ideal for people who love to do both when travelling. 
This photography tour will also be focusing on portrait photography as we will be visiting a few areas which allow for close up portraits. These will be great opportunities to discuss composition techniques for portraits as well as how we can approach people with respect to taking their photos. 
Discover the countryside around Hue
I am not taking you to visit the citadel or some other very crowded places. Together, we will explore local markets and untouched countryside areas around Hue. I am taking you into the best countryside there is around Hue that will offer us the best photo opportunities. 
The tour begins in Hue and takes us directly to discover the most amazing location in its countryside. The lagoon offers us stunning photo opportunities, whether it is landscape or people photography. We then take the time to walk along the Perfume River in Hue city to work on travel and street photography techniques. 
One of the best fish markets in central Vietnam
This photography tour around Phong Nha National park also takes us to one of the busiest and most interesting fishing villages in this area. Due to how remote this part of Vietnam is to tourism, this market is a completely fresh and exciting experience. It's very busy early morning and gets quieter later on, which gives will make any photographer happy!
Imagine hundreds of people gathering along the river to buy and sell fish, close to a giant market? This is what this place looks like! From fishmongers to local people simply going to their daily market, and of course the great food stalls, this market is a must-see in the area! 
Phong Nha National park
Obviously, this photography tour takes us to the heart of Phong Nha and its national park. I know several locations located around Phong Nha town where we will be driving to meet the people and capture images of their activity. 
From Cassava to peanut farmers, with of course the people working in the rice fields, we will be able to visit and capture many dynamic scenes. These are great opportunities to talk about how to anticipate a moment and capture a meaningful image that tells a story. Just the kind of things we love!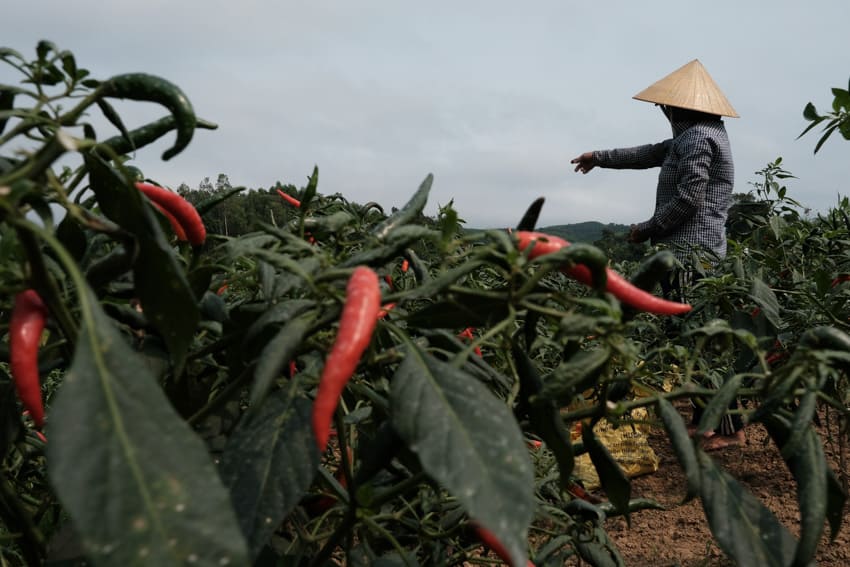 As the area is still preserved from mass tourism, it's much more interesting to explore villages and get close to people, usually very friendly and eager to have interactions. We will guide you through an ethical approach to portrait photography. This is the perfect opportunity for you to learn precious lessons that you will be able to use in all your travels.
We will also visit some local villages located along the river at sunset, capturing the best light and the fun times when everyone goes out to relax after the heat of the day.
Given all the incredible waterways located around Phong Nha, we will have the chance to witness activities happening on the water, from fishermen to people playing in the river.
A different way to discover Phong Nha and its area
This photography tour is ideal if you'd like to discover a relatively new area in Vietnam. If this is not your first visit to Vietnam, then you should definitely come and visit Phong Nha and its area.
The ability to merge landscape and people photography makes this tour perfect for the people who want to improve their skills in both domains.