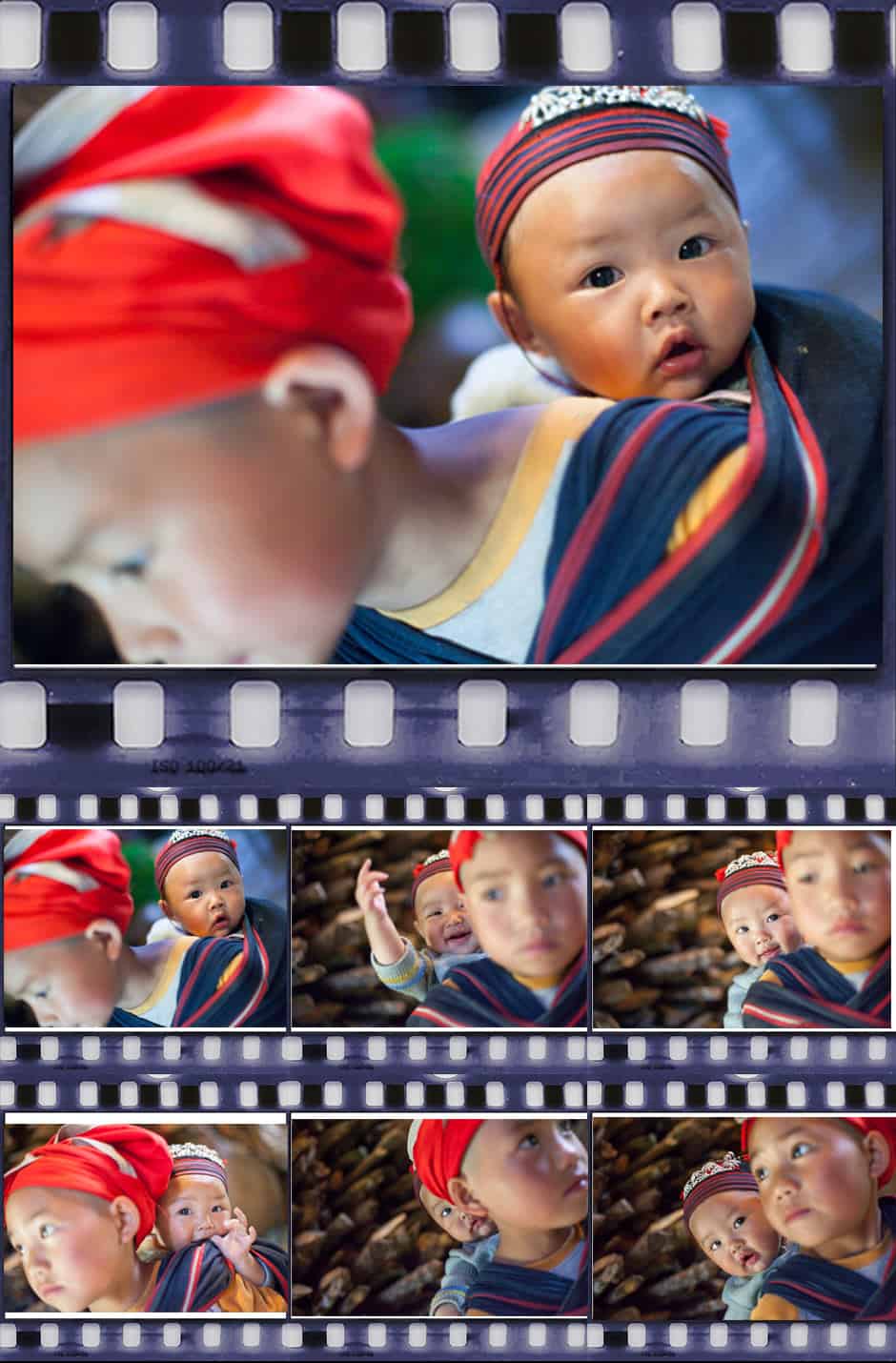 ISO 800 // 1/60th // 50mm @ 1.8
A new contact sheet, with a little older photo I took near Sapa, North Vietnam, in 2011. This photo is actually the best seller one in my gallery in Hoi An.
As you can see, and this is a little different from other contact sheets I have done, the first photo I took is the keeper. It happens sometimes, that the first photo taken is the best. This can be due to the fact that the subjects were at the right place when the first click happened, or because sometimes thinking less gives better results.
In that case, I think the best shot is the best because of the dynamic of the 2 boys together, the angle they are in and the look of the youngest brother.
Talking about the angle of this photo, the reason why it is angled is because I was shooting with a fix 50mm and could not step back further. The only way I had to put them both in the frame was to tilt it. That dumb!
I really liked the 3rd photo but the older brother looks very sad in it, breaking the mood. Also, in the first photo we have more colors, some green in the background that we lose in the other shots…
But what about you? What do you think?