A CLOSER LOOK
Despite being one of the poorest countries in the world, Bangladesh is visually rich, and its people have ready smiles. That said, you may find your preconceptions of life in Asia challenged by some of the interactions you'll have, and we'll help you make sense of what you see and tell stories through your photographs.
Dhaka's vibrant streets present a cascade of moments you'll want to record, while the more relaxed vibe in the tea plantations of Sylhet and the rural western region of the country provide a fascinating contrast.
About Bangladesh
It may be difficult to picture how Bangladesh is without travelling there. While the cities are hectically busy and provide us with amazing street photo opportunities, the countryside is very green, fresh and relaxing. On this photography tour, we will be spending 10 days going through what we believe are the most photogenic locations. 
The country is very safe to travel to, the people are extremely friendly and very keen to be photographed, and of course, the food is just amazing!
BRIEF DESCRIPTION
Discover Northern Bangladesh starting and ending in Dhaka, this photographic tour is very much people-orientated. Enjoy the invigorating hustle and bustle of street photography before you taste the freedom of the wide-open countryside of northern Bangladesh.
TOUR DETAILS
Duration: 10 days
Starting In:  Dhaka
Ending In: Dhaka
Participants: 8
Skill Level: All Levels
Comfort: Medium
DATES & TOUR LEADERS
| | |
| --- | --- |
| Nov 28 – Dec 7, 2020 | Etienne Bossot, Dylan Goldby |
8 pax
4550
USD
per Person
Single Supplement $400
Please note that these tours include everything (hotels, transportation, all meals) but excludes your international flight and Visa.
YOU WILL LEARN
peoplelandscapecompositiontechnical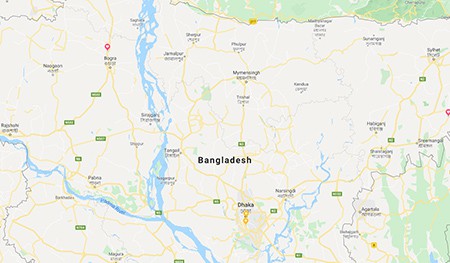 Dhaka
Rajshahi
Bogra
Riverside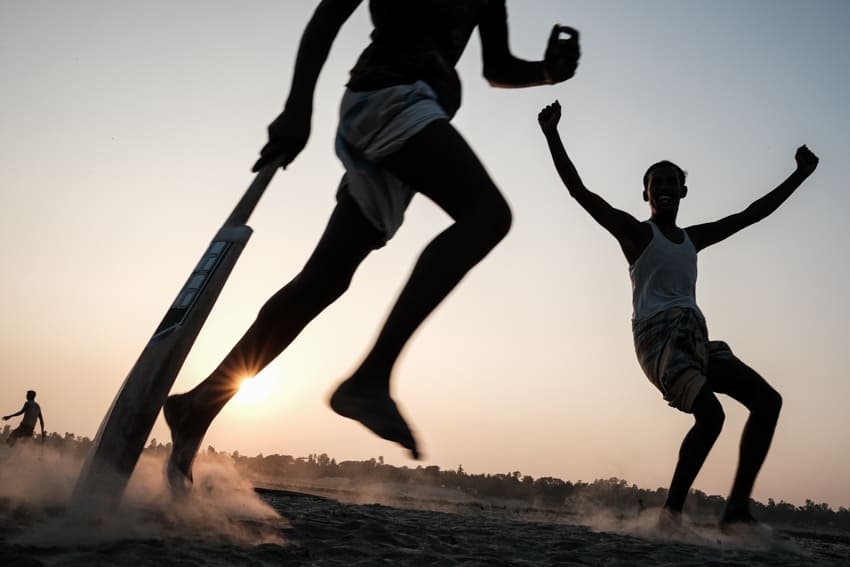 Dinajpur
Sylhet
Sreemongol
In all our tours we strive to make things easy so everyone can focus entirely on photography. This is the reason why our rates include everything during the tour: accommodation, transportation, all meals, and even tips to local people. What is not included is your international flight, visa, travel insurance, and souvenir purchase.
Like in all our tours led by two photographers we limit the number of participants to 8, for better and more personalized coaching. As it is the case in my tours, we will mostly focus on people and ways to take their photos, in travel or street photography style. As we are doing photo critiques and Lightroom tutorials, make sure to take your laptop / iPad.
03. Accomodation & Transportation
We will be staying in 3 to 4-star hotels for most of the tour, making this tour one of our most comfortable one. All our meals will be in local restaurants and hotels. All our transportation from city to city will be made via domestic flights. Shorter distances will be made by minivan.
OUR GUESTS SAY IT BEST
Hear how past tour participants experienced this tour.
Melissa Haslam
This is my third dedicated photography trip but my first with Pics of Asia and Etienne Bossot. So with that reference point, I was thrilled to finally discover a photographer who is passionate about teaching and sharing his creative skills with enthusiasm and good humour. Travelling with Pics of Asia to Bangladesh was a wonderful experience and I am already looking forward to booking my next trip with Etienne. What I like the most in any of his tours, no matter the destination is always his capacity to improvise and jump on any interesting opportunity that might come along the road. He always tries to make the best from any situation. Some might think that it is a lack of preparation, some others like me will value these very rare moments where you need to quickly get out from your comfort zone and shoot something you did not prepare for! I think Etienne's master that piece, I would even say that it is his "hallmark" which makes it so special and enjoyable. You will always end up with something special, unexpected, different, something that you will bring back home in your "photo toolbox". Something which is not buyable, which is called passion, experience and the sincere desire to share his knowledge.
Aron Schuftan
What an incredible experience! I have quite a few yrs of photography experience and really was using this tour to have "access" to a new place- after all- what could Etienne possibly teach me?? Boy was I wrong! I look at my day 1 pictures vs my day 10 and can't believe its the same person. I learned so much! What I also really like about Pics of Asia is that they do not only teach you how to be a better photographer but also a conscious traveller; to immerse yourself in the culture and with the people and not just be a tourist. Etienne is a true professional and a true teacher. He is not there to supplement his income between "wedding gigs"- his career purpose and mission is to TEACH. Many other tours are done to fund the "teacher's" trip so that they can fill their portfolios. Not here. If you love photography, want to get better, want to be a better traveler and want to hang out with cool people- THIS IS THE TOUR FOR YOU!
Carl Wong
I've joined two tours run by Etienne. The first was the Sunrise with Fishermen tour back in 2015. I had such a memorable and fun experience I decided to come back to Hoi An for the 3 Day Tour in April this year. Both tours were well run and as a keen street photographer, I learned a lot just seeing how Etienne operates and how he's able to see scenes unfold. What sets these tours apart is the local knowledge that Etienne has - as a tourist, I would never be able to find the places we were taken. It's certainly off the beaten track and away from the masses. I'll definitely be back to join one the Pics of Asia tours in 2019.
OTHER TOURS YOU MIGHT ENJOY
Here's a few other tours we think you might be interested in.
GET STARTED ON AN AMAZING JOURNEY
Expect the unexpected. Expect to improve your photography skills thanks to spending time with expert, hands-on teachers in some of the most photogenic locations in Asia. Expect meaningful interactions with local people and expect to return home with photographs you can be justifiably proud of, and memories and friendships that will last a lifetime.