A CLOSER LOOK
This tour was born from popular demand. As we have been running tours in central Vietnam for over 15 years via our sister company Hoi An Photo Tour, we got to know all the best locations in the area, at the best time of the day. This tour is just doing that: bringing us to what central Vietnam has best to offer for travel and street photography.
The tour and workshops are focusing on people photography, with a dash of landscape photography in the beautiful lagoons of central Vietnam. We will visit locations with a lot of activities such as markets, fishing villages, and busy villages to give us the best photo opportunities, away from the main tourist tracks. 
About Central Vietnam
Our Home-base for over 15 years, we are proud to show you why we love this area so much. It may be the amazing people we meet, or how brilliant the food is, or the fantastic activities we can photograph along the way, but it is the best area. It can be hard to tear yourself away from the sights and people of Vietnam, and such a photogenic region deserves as much of your time as possible. 
BRIEF DESCRIPTION
We have combined two of our most popular photography tours in central Vietnam into an amazing 10 day tour!
TOUR DETAILS
Duration: 10 days
Starting In:  Quy Nhon
Ending In: Hoi An
Participants: 8
Skill Level: All Levels
Comfort: Medium
8 pax
3500
USD
per Person
June 07-16 2024
Please note that these tours include everything (hotels, transportation, all meals) but excludes your international flight and Visa.
YOU WILL LEARN
peoplelandscapecompositiontechnical
Salt Fields
Fish markets
Fishing villages
Hoi An old Town
Hoi An Countryside
Lagoons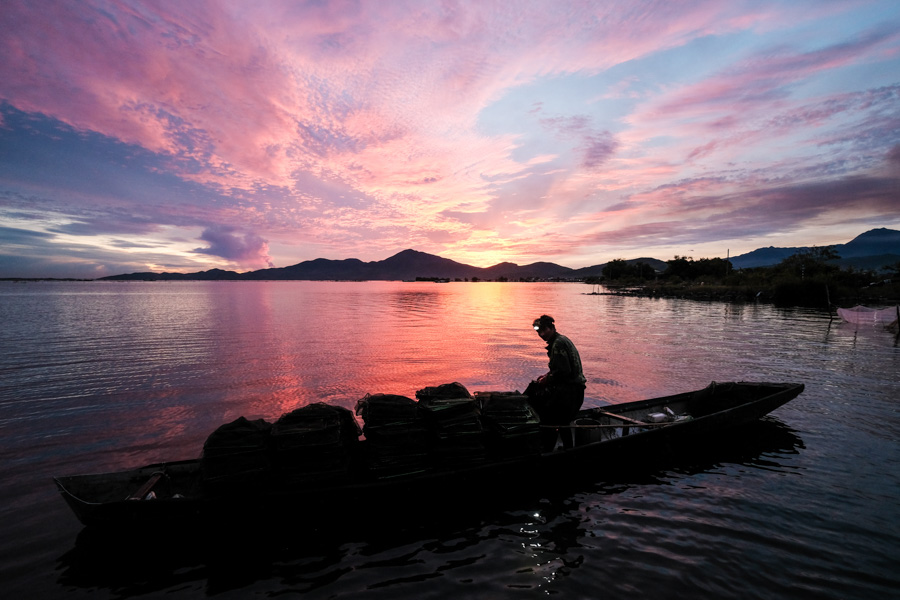 In all our tours outside Vietnam we strive to make things easy so everyone can focus entirely on photography. This is the reason why our rates include everything during the tour: accommodation, transportation, all meals, and even tips to local people. What is not included is your international flight, Visa, travel insurance, and souvenir purchase.
Like in all our tours outside Vietnam led by two photographers we limit the number of participants to 8, for a better and more personalized coaching. As it is the case in my tours, we will mostly focus on people and ways to take their photos, in travel or street photography style. As we are doing photo critiques and Lightroom tutorials, make sure to take your laptop / iPad.
03. Accomodation & Transportation
We will be staying in 3- to 4-star hotels for most of the tour. All our meals will be in local restaurants and hotels. All our transportation outside of Hoi An will be made via our own minivan.
OUR GUESTS SAY IT BEST
Hear how past tour participants experienced this tour.
Wei Wang
Absolutely enjoyed my time with Etienne as we explored Central Vietnam and Hoi An. Apart from providing great photography tips and encouraging us to step out of our photography comfort zones, the experience was amazing, as we tasted local delicacies and visited places that are off the beaten path and where you can go when you speak Vietnamese. I also made a lot of friends in the short intense week of workshops. In short, I highly recommend the tour with Etienne.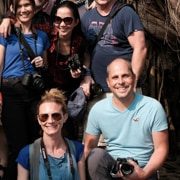 Stefan Bartsch
We had a terrific time with Etienne and Fred. 3 days of intensive training on various photographic aspects and as a result a lot of really convincing pictures. Etienne has known the area and the people in and around Hoi An for years and was able to give us unique encounters. We can warmly recommend this tour to anyone who wants to expand their photographic skills. Thank you for the great time with you guys.
Carl Wong
I've joined two tours run by Etienne. The first was the Sunrise with Fishermen tour back in 2015. I had such a memorable and fun experience I decided to come back to Hoi An for the 3 Day Tour in April this year. Both tours were well run and as a keen street photographer, I learned a lot just seeing how Etienne operates and how he's able to see scenes unfold. What sets these tours apart is the local knowledge that Etienne has - as a tourist, I would never be able to find the places we were taken. It's certainly off the beaten track and away from the masses. I'll definitely be back to join one the Pics of Asia tours in 2019.
OTHER TOURS YOU MIGHT ENJOY
Here's a few other tours we think you might be interested in.
GET STARTED ON AN AMAZING JOURNEY
Expect the unexpected. Expect to improve your photography skills thanks to spending time with expert, hands-on teachers in some of the most photogenic locations in Asia. Expect meaningful interactions with local people and expect to return home with photographs you can be justifiably proud of, and memories and friendships that will last a lifetime.