OUR

 

PASSION

FOR 

TRAVEL 

AND 
PHOTOGRAPHY

MADE



PICS OF ASIA 
HAPPEN
Pics of Asia offers small group photographic tours with expert, one-on-one instruction. We head off the beaten track to find the most rewarding people to photograph in the most photogenic locations across Southeast Asia and beyond.
Throughout each tour, our guides provide both structured and spontaneous teaching, tailored to your needs, with regular chances to review and assess the images you've just taken. With Pics of Asia, our emphasis is on helping you to grow as a photographer. How do we do this? By providing you with unique opportunities to take stunning images, express your creativity and improve your skills day by day.
#ABOUTETIENNE
A teacher with a photography habit, Etienne's true passion is enabling other photographers to find and create better images of the places that mean most to him. He believes that the best way to learn is to teach and he's happiest helping fellow photographers to improve.
Pics of Asia was initially a one-person show, but Etienne has now assembled a team of outstanding photography guides and teachers, all based –as he is –in Asia. Although each of them is a unique individual, they share Etienne's vision: hands-on photography tuition in image-rich environments.
Etienne's deep love for Asia shines through in every picture he takes. He has an appreciation for authentic Asian locations, cultures and traditions that breaks down barriers, and lets you get closer to the people you most want to photograph. He's an instructor with an artist's soul.
ABOUT US
Pics of Asia offers phototours with a difference, and that difference is the quality of the hands-on photographic tuition you'll receive.
Through workshops, critiquing sessions and on-the-spot teaching, we'll help you hone your photographic skills: seeing the opportunities for images, getting in the right position, framing and composing your shot and trying again until you get the photo you want.
Using our local knowledge, we'll take you to the places where the best people, landscape and street photographs are waiting to be taken. We take the time to get to know you and what you're looking for and to get to know the people we photograph. We learn the stories behind the images – the stories that bring them to life.
We travel light, in small groups so that we don't impact on the places we visit, and so that you'll get plenty of time with our guides as you brush up on your techniques and learn to see Asia through fresh eyes.
Explore Asia with us and live life through a lens.
OUR PHILOSOPHY
First and foremost, we're teachers. We have a passion not just for the people and places we photograph, but for helping you realise your ambitions as a photographer. Passion drives everything that we do, and our reward is to see you come away with pictures that you're proud of, and a deeper understanding of how to take more of them in the future.
Teaching photography is the reason we get up (early) in the morning. It's not just about the smile on the face of the subject, but the photographer's smile, too.
"Whatever colours you have in your mind
I'll show them to you and you'll see them shine" – Bob Dylan
OUR TOURS: SHORT OR LONG EXPOSURE
We design our tours to give you the best possible photographic and learning opportunities. We talk to local photographers and find out where they like to shoot. We pay attention to details like the weather and the times of year when the light is at its best, and the dates of festivals and harvests. All our tours are based on extensive research – we visit each place multiple times to make sure that we understand what makes it come alive, and how best to photograph it.
All our phototours are fully immersive, whether you join us for three or five days in Central Vietnam, or for a longer time in Bangladesh, India, Iran, Myanmar or Sri Lanka.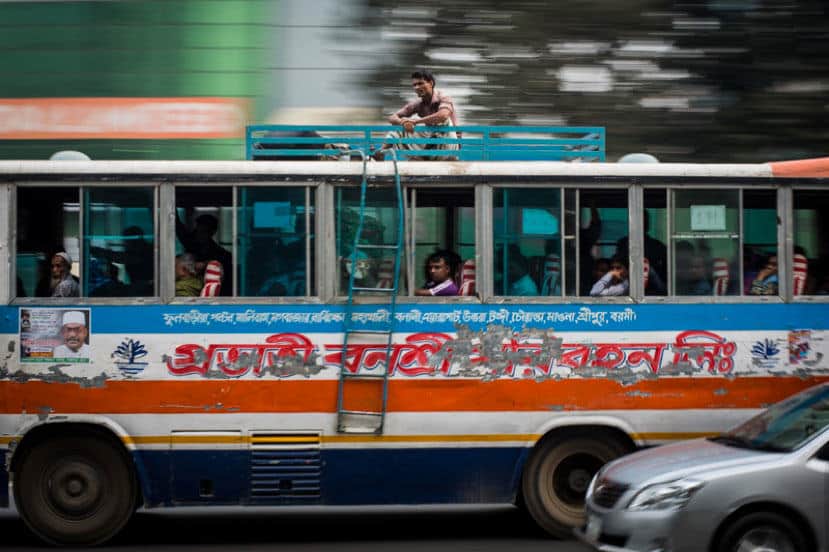 LOCATIONS: AVOIDING NEGATIVES
We don't go where everyone else goes – we go to the places that only we know, where the best photographic opportunities exist and where you'll get real insights into the people, landscapes and cultures of Asia. The more you learn and understand, the more you'll enjoy your phototour and the better the pictures you'll take.
GROUP SIZE: ZOOMING IN
Our phototours are limited to groups of six students with one guide or eight students with two guides – but never more. That's because we want to be able to spend enough time with each of you to really make a difference to your photography. We want to be available to each of you – especially in fast-moving situations where there's a lot happening.
PHOTOGRAPHY WORKSHOPS: ACTIVELY IMPROVING
Every phototour is different, but we will always include at least two photo critiquing sessions as well as workshops on the most relevant topics. You'll gain valuable insights into your photographs – and learn how others see them. Assessing each other's images will help you bond as a group during the phototour and give each of you the confidence to apply what you've learned.
SUBJECTS: PORTRAIT OR LANDSCAPE
Asia is undeniably photogenic, but while its landscapes are evocative, you'll notice that we tend to focus on people photography. Each phototour is designed to maximise the time we spend with people in remote locations - up close and personal, without overstepping boundaries. We interact respectfully and approach people without intruding or being culturally insensitive. If you've always been reluctant to approach people, we'll help you face up to the challenge!  
EXPERIENCE: THE BIGGER PICTURE
Every Pics of Asia phototour is motivated by a personal passion for photography, travel and teaching. We encourage each of our students to take a step back and look at the bigger picture. What do you want to achieve by coming on a Pics of Asia phototour? What do you want to learn? If you share our passion for taking better pictures, contact us today.
EAGER TO LEARN?
Share your email to get TIPS, TRICKS, TUTORIALS delivered