The way to approach people
Getting closer to your subjects.
The relationship between the two people involved in creating a photograph can be a delicate one. Let's take a look at how to maintain a respectful balance.
You are the foreigner – not the people you meet. You should be adapting to their cultures, not the other way around. Go into their houses, ask them personal questions about their lives, and so on. And get close to them!
So how to do you actually get close to people?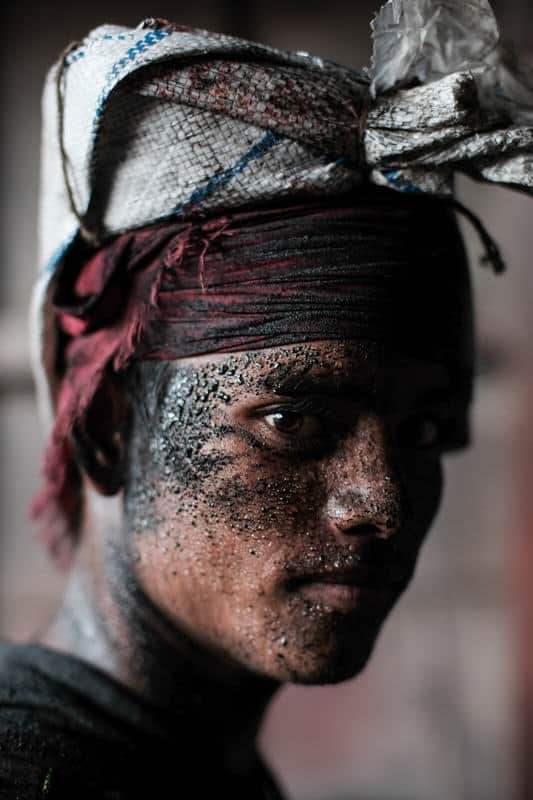 In a word, it's all about your attitude. Be polite, friendly, patient, outgoing, curious, open-minded. In other words, be yourself! Make people smile, make them laugh, make them interested – then take their picture!
But this takes a lot of energy, and time – luxuries you don't always have. You could of course just walk up to people, snap a shot and walk away. But this would make you an a**hole. If you're reading this and you suspect you are an a**hole, please don't contact us to find out more our photography education tours.
If I finish a photography class in Hoi An and my jaw is aching from smiling a lot – and my students are feeling the same – then I know it was a success, and we'll have some great pictures.
Wherever you go, learn the basics of a language, and when I say basics I mean the two most important words: hello and beautiful. Use them – a lot. You'd be amazed (and depressed) at how many people I meet who have been in Vietnam for a week or more, without even managing to say "hello" in Vietnamese. Use your hands when you talk, and if I didn't mention this already, smile! In South East Asia, smiling is everything. Get interested and curious about the people you meet, what they are doing and the things surrounding them.
If you open yourself to people, they'll respond in kind.
Once contact has been established and you get a good feeling about the situation, it might be time to take that first picture. By this point you don't need to ask – cradling a giant camera means they already know what you're planning to do! Once you've snapped a photo, show them and say "beautiful" in their own language. You'll usually end up with 10 people around you, all highly amused at how their neighbours look on the little screen.  
One thing you need to realise is that for many of the people you meet, it's not obvious why we want to take their picture. It's important to help them understand that we love taking photos simply because we love it! Explaining that it's about beautiful images rather than some sinister form of surveillance makes all the difference.
If you do so, they'll stop what they were doing, pose and smile. Even worse, in a tourist area, they may think, not again, and walk away.
In places where tourists regularly pay people to take their photos, the introduction of money into the equation can completely change the vibe. You just have to decide if you want to play along. Rather purchase something from their market stall – that way, you're engaging with them, and helping them without patronising them. And don't forget to smile!
When I come back to a place I've been before, I give people prints of the portraits I took of them on my previous visit. Suddenly I have a queue of people wanting to have their photo taken. I just make sure they line up in great light!  
Busy people are less likely to mind you taking pictures, and kids are generally more patient and love having their pictures taken.
Don't let your frustration show if you're not getting the images you want – a grumpy photographer who isn't smiling won't persuade anyone to let themselves be photographed!
I've always found that being in a village, visiting homes and enjoying life's simple pleasures helps me relax and decompress. Then I become a happy, smiling photographer and people respond to that. I get great pictures, and then I'm even happier!  
I asked the mother of these kids if I could visit their home the next day. She felt honoured that I wanted to see the way she lives and told her neighbours I was coming. Everyone was well dressed and welcoming, making things easy for me.